When I am scribing, I am listening to the spoken word with my whole self. 
I am listening to the content on as many levels as possible; from the raw information through to the meaning communicated through emotion and body language.
I enjoy scribing long-form conversations, which can last hours. I also enjoy full-speed scribing TED and TEDx Talks, which can be only six to 18 minutes in length. Both forms of scribing have their unique value.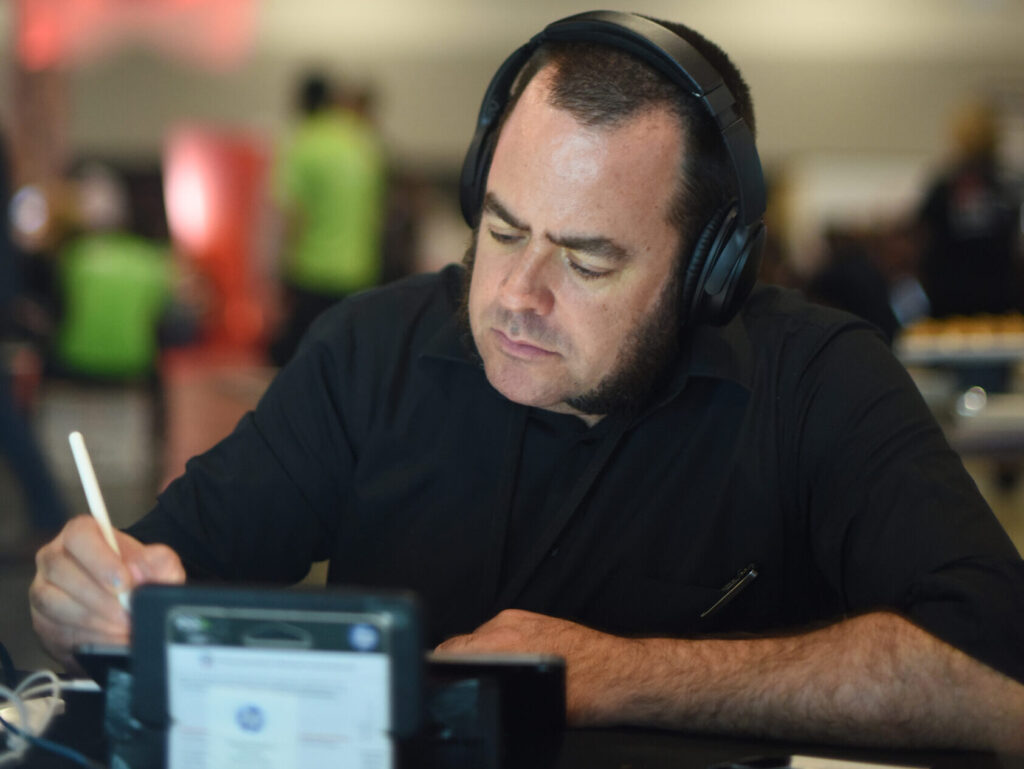 How Scribing can help.
Scribing enhances memory by using visual hooks upon which the viewer might hang their own memory of the experience.
Scribing can be used as a prop in retelling the stories and conversations that have taken place.
Scribing increases engagement by visualising spoken word content and formatting it in a way that surprises and informs participants and connects them to the content.
Scribing is beautiful. I encourage my clients to print and mount my work in their offices and common spaces. I have even seen my work enlarged and used as wallpaper, covering entire common room walls.
GET IN TOUCH
GET IN TOUCH